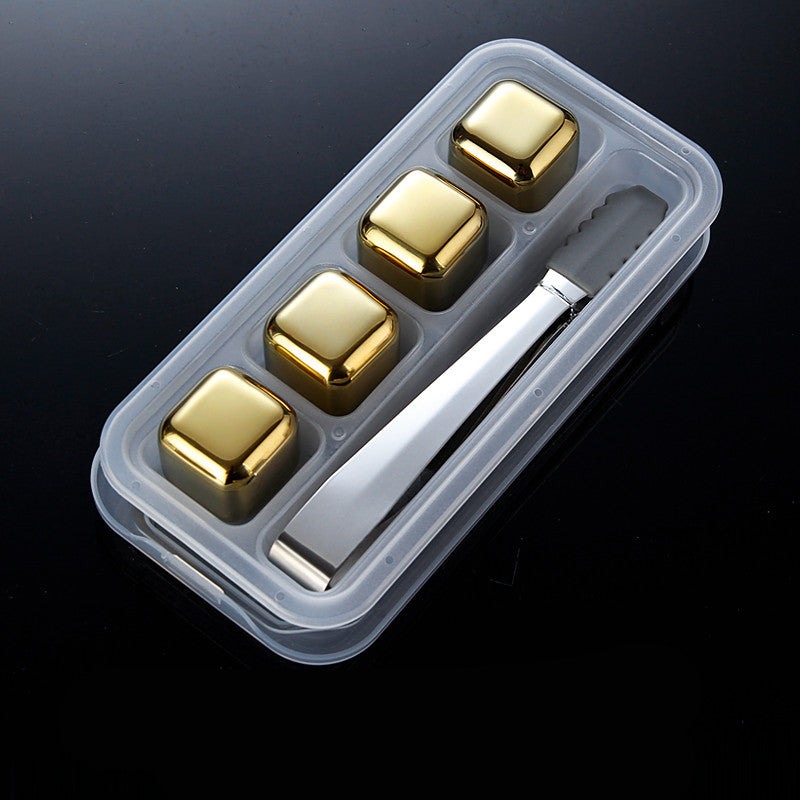 Stainless Steel Ice Cubes Set
---
@alexweinhardt, @thomasbayle
and 20.000+ others love our products.
Regular price
$25.00
/
Tax included.
Enjoy your Whiskey without having to deal with the taste of water due to melting ice.
Simply store this set in the refrigerator and add the stainless steel ice cubes to your glass instead of usual ice when ready to enjoy a drink. 
Cheers!
- What's included:
4 Stainless Steel Cubes + Ice Tong + Box