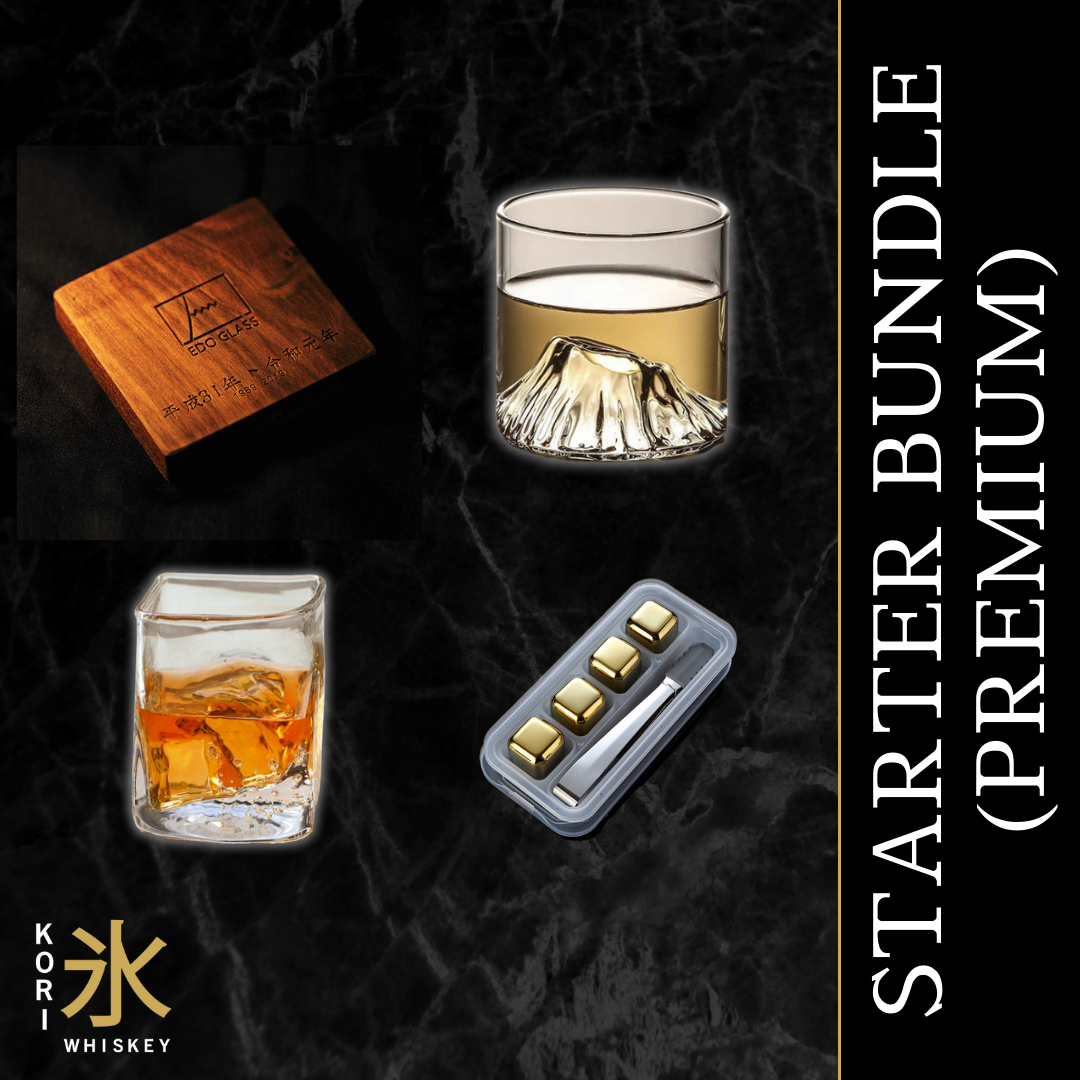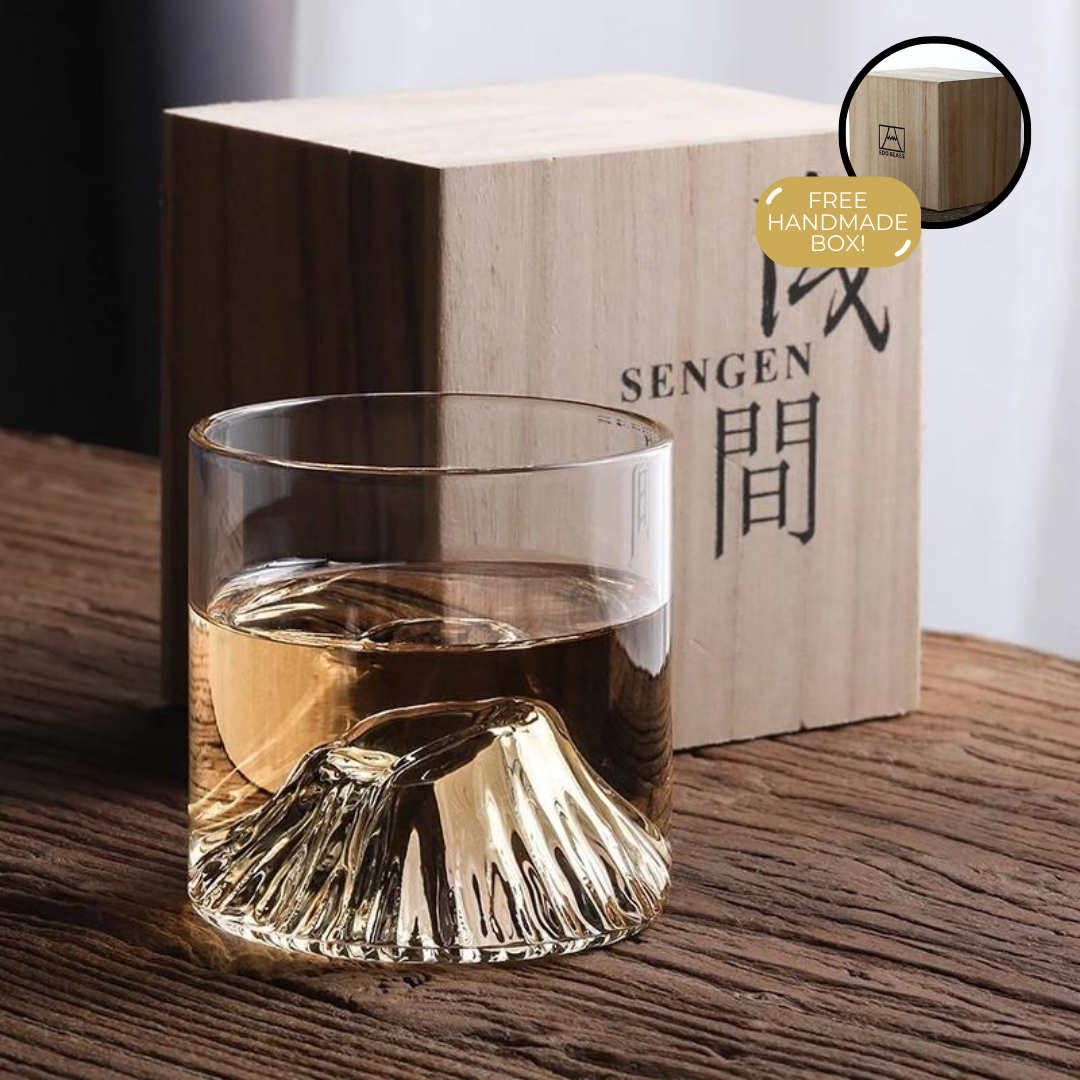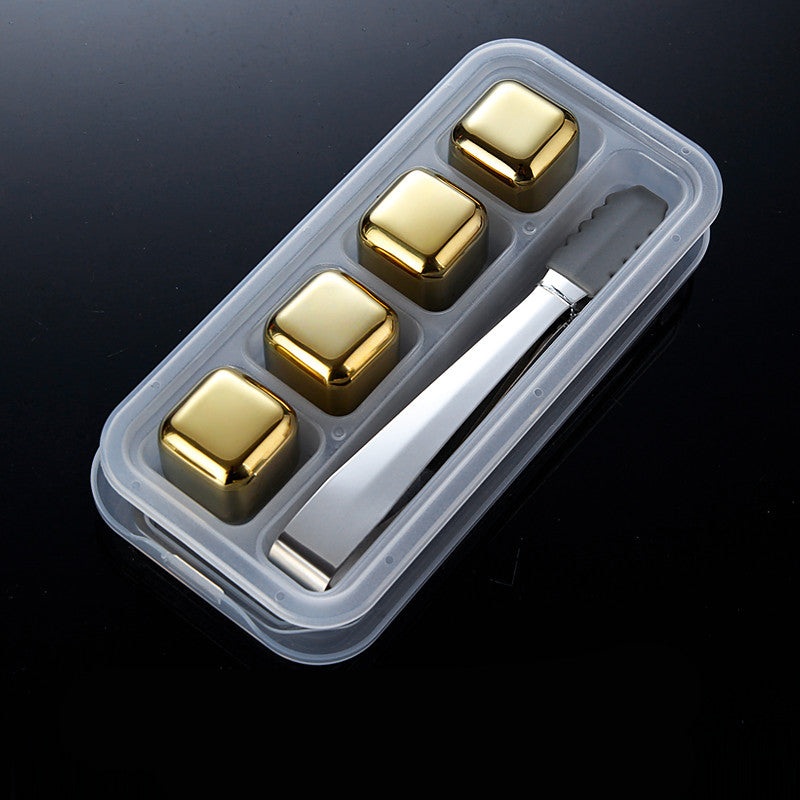 Starter Bundle Premium
---
@alexweinhardt, @thomasbayle
and 20.000+ others love our products.
+free Signature wooden box worth $19.90
Regular price
$134.80
Sale price
$109.90
/
Tax included.
Handcrafted with expertise
Get the Whisky and enjoy it in one of your breathtaking glasses. The Kazan is made out of the highest quality heat resistant Glass and its shape is meant to replicate the crater of one of many active volcanoes in Japan. ( «Kazan» , Volcano in Japanese).
Currently, there are about 111 active volcanoes in Japan. The reason why the density of Volacnoes is so high in Japan compared to other nations in the world, is that the whole country lays on a region called "The ring of fire" .
The Kazan Glasses are handcrafted using the the experienced Japanese master EDO craftsman technique with more than 2 Centuries of expertise handed down from generation to generation.
Each Glass comes in the original wooden casing for you to be the very next person to have touched the Kazan after it's craftsman.  Let your drink flow in this beautiful glass just like lava flows down the slopes of volcanoes.
Cheers!
Description:

-Material: Heat resistant EDO Glass                                                                             
-Capacity: 200ml
-Height: 73mm
-Diameter: 70mm
-Packaging: wooden box
The Iwa Whisky Glass is our second most precious masterpiece. This Premium Quality Piece is handmade using the Edo technique from artisans with crystal glass.
The complex procedure to achieve the oxygen bubbles in the lower edge of the glass is one of the most demanding methods in the handcrafted glass Industry. The artisans spend double the time in average to create the Iwa glass compared to other glasses.
It's Shape is meant to be robust but at the same time look delicate and transparent in order to enjoy the true Malt color of your Whisky. («Iwa» Rock in Japanese)
Each Glass comes in the original wooden casing for you to be the very next person to have touched the Iwa Glass after it's craftman. 
Enjoy your Malt in or new Iwa Glass, one of the most unique glasses around
Cheers!
Description:
Capacity: 255ml or 1.05 Cups
Material: Mouth blown EDO Glass
Size: 7.5cm*9cm 
Enjoy your Whiskey without having to deal with the taste of water due to melting ice.
Simply store this set in the refrigerator and add the stainless steel ice cubes to your glass instead of usual ice when ready to enjoy a drink. 
Cheers!
- What's included:
4 Stainless Steel Cubes + Ice Tong + Box